Amazon Top Seller With B2B Expansion Opportunity
Internet / Amazon / Ecommerce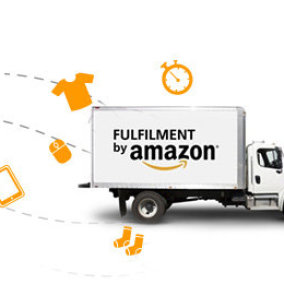 Description
Amazon Top Seller With B2B Expansion Opportunity
For sale is a successful distributor of a high quality and highly desired product that is always in demand. The company has been in business since November 2013 with very high review ratings and a high volume of daily sales.
The company has recently entered into a direct wholesale agreement with Amazon serving a very broad market supporting men and women who suffer from a problem they would pay anything to fix, those who travel, or do shift-work.
Almost all sales are through Amazon. Owner is based in New Zealand.
NOTE – Financial numbers are for the trailing 12 months. Annualized run rate numbers based on the last 6 months are $3.4mm revenue and $1.1mm profit.
Highlights:
• #2 Best seller on Amazon.com

• High volume of sales each day
• Extremely high quality product, which is reflected in the product reviews on Amazon.com, with an average of 4.3 stars out of 5, and a total of over 7,500 reviews.
• Extremely reliable and proficient supplier, based in Los Angeles, USA – manufactured in Sri Lanka
(Note – owner of this business listing is based on New Zealand)
• Utilizes Amazon FBA warehouse system, allowing seamless freight options. FBA allows for complete hands-off due to their facility taking care of shipping, customer orders, receiving and managing stock in their warehouse, as well distributing this across their entire warehouse system located around USA, which ensures that they customers will receive their products quickly as the stock is as close as possible to the customer location.
• Currently expanding to offer new variations of the product to serve a wider range of the market.
• Has registered trademark with the USPTO. It is a New Zealand owned company based out of Christchurch
• Patented product – patent owned by the manufacturer.
• Main product is sold on multiple Amazon platforms, including USA, UK, Europe. Expansion is currently taking place in to Canada and Japan.
• All assets, (including but not finalized) are: website and website domain name, registered trademark and brand registry with Amazon, email list of over 4500 email addresses.
Growth Potential:
This business has shown a strong growth period over the past two years, and shows signs of significantly growing for the foreseeable future due to the release of new product designs, as well as various materials. The owners see huge growth potential with this business and are implementing strategies to grow by expanding.
The business has the potential to expand into multiple sleep related products. Essentially, anything in the travel or 'sleep' market.
Additionally, there is potential to grow all of these variations and new products in the UK, and Japan and still utilize the FBA system. The potential to get the main product brand name into physical stores and airport retail is available.
The owners have also been approached by Groupon and 'The Wellness Channel' recently who want to work with them and discuss promotion.
The profit per unit can increase dramatically if sea-freight is used, currently only air freight is used. 
Additionally there is the opportunity to wholesale the product (owners get contacted on a regular basis from prospective wholesalers.)
Support/Training:
The owner is open to finding a mutually agreeable training and transition period to ensure the seamless transfer of the business and to ensure the new owner is set up for continued success. All supplier agreements will transfer to a new owner.

Reason For Selling:
Owners want to move into a market that they are more passionate about. Also they are good at starting businesses but not maintaining and operating them long term. The owners also have two other successful Amazon brands they will consider selling as a package deal (see prospectus for details).
---